ALF12
The ALF12 product data sheet please find HERE.
The ALF12 was the first AMS label feeder product we launched to the market. Still we see increasing demand. In the meanwhile, the product evolved with various new features as we continuously worked on improving the design based on experience gathered in daily operations. Reliability, extended lifetime, ease of use and flexibility are the outstanding strengths of this work horse.
The product takes a 56-track on the feeder magazin and flexibly supports labels in sizes up to 30mm * 30mm with maximium liner width of 30mm.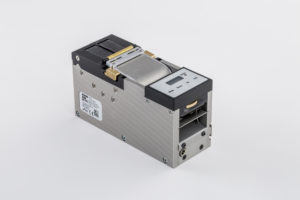 ALF12 Base Unit
The product operates with either a machine interface for power supply or external wall power supply. ALF12  is available with different pick & place machine adapters, depending on model some support active liner transport or active rewinder.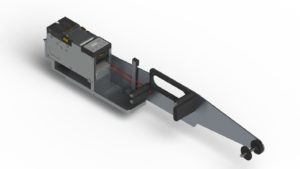 ALF12 Base Unit mounted on machine adapter
Currently, there are adaptations for the following machine manufacturers:
Europlacer

Fritsch

FUJI NXT Serien 1,2,3, AIMEX, AIMEX 2, AIMEX 2S

HEEB Inotec

Juki Series 2000

MYDATA

SAMSUNG SM

Siplace D, F, HF, S and X-Series
We constantly work on additional adapter models.